Photo by Sean Bell Photography
Weddings eh? What's that all about?
The short answer is that they are about whatever the hell you want them to be about. It's your wedding so it should be unique to you.
That being said there are a few things that every wedding needs:
A couple of people over the age of 16 who want to be married to each other (Obviously)
A celebrant (me)
Two witnesses
A marriage schedule
A location (you can get married anywhere in Scotland as long as you have the land owners permission).
Once you've got all those ducks in a row we can start to talk about what your ceremony will look like. You focus on the "why" – why are you getting married and why are you getting married to each other – and I'll help you focus on the "how" that might look on the day.
But it's your wedding so do whatever you like. If you want a wedding with all the bells and whistles, then wire in. Prefer something more low key with just the family; great. Or even just fancy eloping with just the two of you and a couple of random punters for witnesses. Do. Whatever. The. Hell. You. Like.
No matter what you want for your wedding it will be magic 'cause it's your wedding! Between us we will create a ceremony that will be relaxed, a good laugh and meaningful without being cheesy.
So If you want to kick around a few ideas or have any questions – just give me a shout.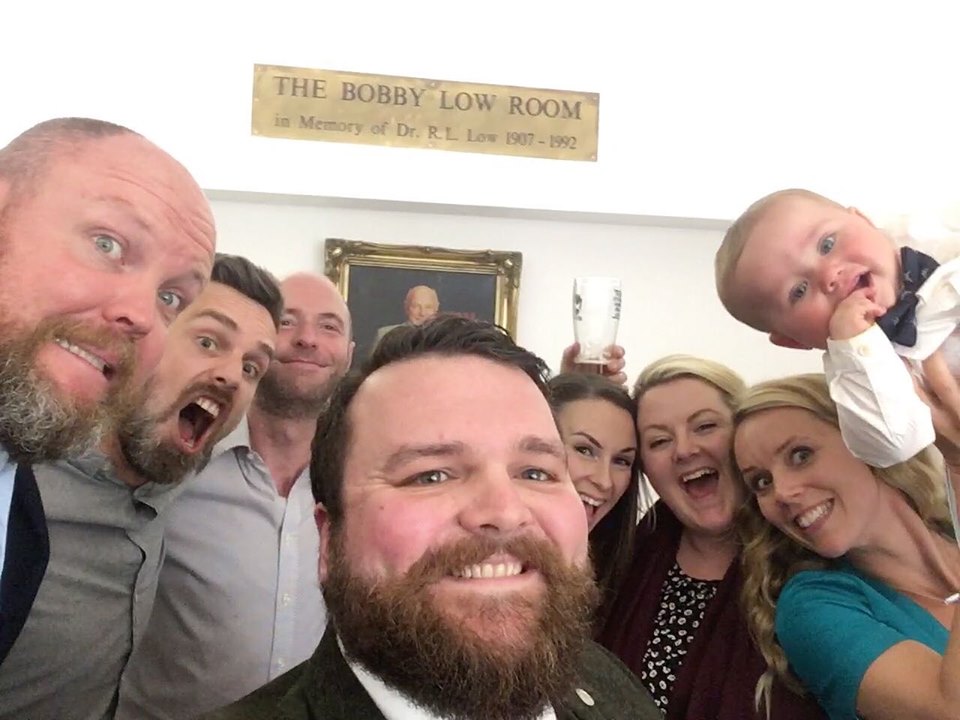 Naming Ceremonies
It's amazing that more and more people are choosing to celebrate the arrival of a new member of the family with naming and welcoming ceremonies.
What I like most about them is that anything goes: they can be as big or small, as formal or casual as you'd like. You can decide to have no guide parents or have your entire guest list playing a part. No two ceremonies are the same and they are always a lot of fun.
You have to have a cake though because a party without a cake is really just a meeting.
Have I bummed myself up enough yet?
If you have any questions or would like to arrange a chat…